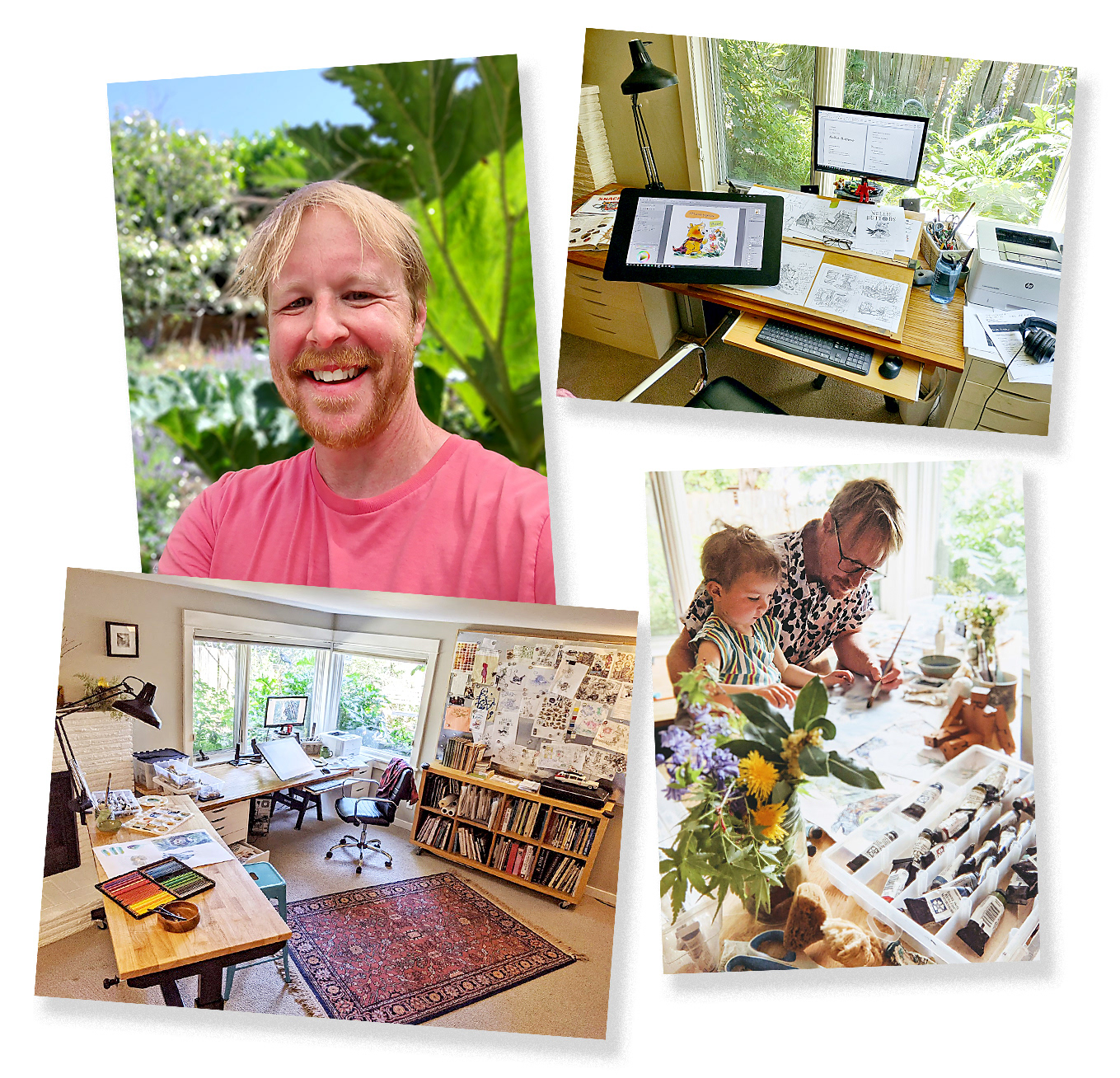 I

nspiration flows from a lifetime of exploration and observation of our magical world.
Sometimes the stories and characters arrive like lightning, crackling into 
consciousness. Other times the ideas slowly dawn from years of memories.
However it happens, I work quickly to scribble those thoughts, images, or characters onto any scraps of paper available. Then I work and fiddle and build on those ideas, constructing something that feels like magic:
a book!
Humor, fantasy, and character-driven fun are the backbone of my finished stories.
I use many different tools to draw and paint. Usually pencil and watercolor for sketching; gouache and mixed media for paint; digital programs for the completed images.
​​​​​​​
----------------------------------------
Home is a mossy nook in the North Beach neighborhood of Seattle, with bestie, Jana, and our kiddos, Lucy & Daisy.
Other hobbies include adventuring, gardening, chicken keeping, and tinkering.
----------------------------------------
2008 International portfolio honor award
2009 Western Washington portfolio runner-up
2010 Story-in-progress award
2010 Mentorship Award (year-long mentorship by SCBWI international illustration committee)
2011 International portfolio honor award
 
Education:
Cornish College of the Arts, Seattle Wa.
1995-1999, Design & Illustration
Kreilsheimer scholar
2010 Illustration Master Class, Amherst, Ma.
2011 Illustration Master Class, Amherst, Ma.